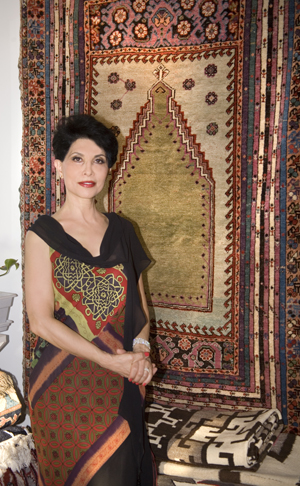 About Shahin
Shahin Medghalchi hails from the state of Azerbijan, Iran – source of the world's most beautiful rugs. Her family origins created in her a great appreciation and understanding of Oriental rugs. Her intensive training at Iran's leading rug museums and more than 25 years of repair and restoration experience, have established Shahin as an expert in Oriental rug knowledge and conservation.
In addition to Oriental rugs, she is also qualified to provide cleaning and restoration services for Native American rugs and other valuable woven textiles. Shahin's experienced and knowledgeable staff has been trained by her in the art of fine rug cleaning and restoration since 1995.
Since establishing her business in Santa Fe in 1988, Shahin has maintained the highest quality of service and reputation in the world of Oriental rugs. She has received international recognition for her knowledge and expertise.
---